Cadet Profiles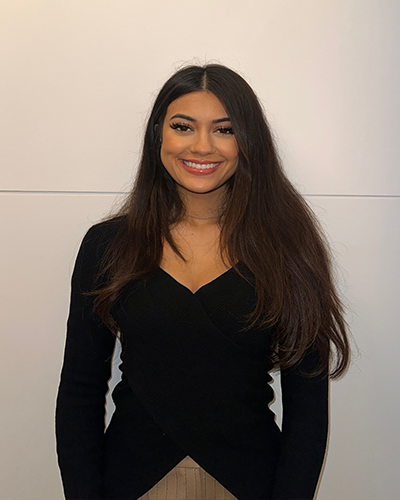 Lucy Vicendese - 1st Year Global Markets Cadet at UBS Melbourne
University: University of Melbourne
Course: Bachelor of Commerce
I graduated from Penleigh and Essendon Grammar in 2022. Studying Economics sparked my passion and interest in the Financial Services industry and led me to apply for a Business Cadetship.
I am a part of the Global Markets team in Melbourne, mainly working in Equity Research Sales where I am also gaining exposure to the Sales-Trading and Derivatives teams. I am enjoying the opportunity to be a part of both the client-facing and the execution sides of the business: this has been highly enriching and rewarding.
To be able to work on a live trading floor in my day-to-day life is an unreal experience. At UBS, I always feel very supported and I am lucky to have a highly talented team who can pass on their years of knowledge and industry experience. My team are always sure to involve me wherever appropriate, so I have been able to learn and observe the financial markets firsthand. In turn, this experience has given me the knowledge to be able to contribute meaningfully to the business.
My cadetship at UBS has provided me with an unmatched introduction to the corporate world, where I have been able to attend client meetings, investor calls, and company non-deal roadshows, as well as being involved in real-world investment strategies traded by institutional investors.
Outside of work, I enjoy running, rock climbing, and playing netball with friends. Thanks to the flexibility of the program, I have quickly been able to find a work-life balance and pursue all my interests.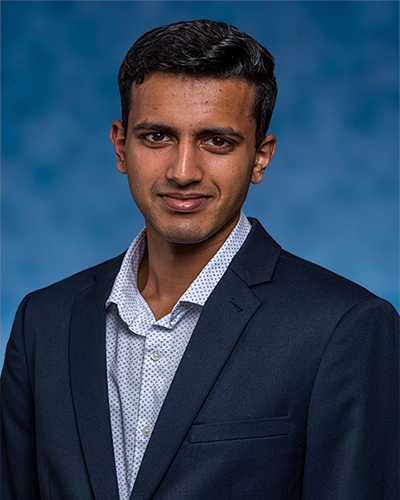 Ashwin Prakash - 2nd Year Global Research Cadet at UBS Melbourne
University: University of Melbourne
Course: Bachelor of Science
I graduated from Melbourne High School in 2021 and along with my cadet program, I am studying a Bachelor of Science, majoring in Data Science. Combining study and work within the cadetship program has enabled me to pursue my interests in mathematics and finance.
I developed a strong interest in business and finance whilst studying accounting and economics in high school. The cadetship program has given me significant insight into how I can translate these interests into my career. I currently work in the Energy and Utilities team in the Global Research division at UBS Melbourne. UBS has prioritised my development and learning through the program and this has allowed me to develop my practical and professional skillset.
The breadth of my research analyst role has offered me a wide range of experiences. I have learnt foundation skills in financial analysis, such as financial modelling, and have also developed soft skills in presentation and writing. The wide-ranging demands of the role make each day unique and interesting, resulting in what has been a very rewarding experience for me.
While the combination of paid work and university study has its challenges, the experience has certainly helped me to establish a routine that balances the demands of work and study. In addition, I also manage to juggle other commitments and maintain a balanced lifestyle.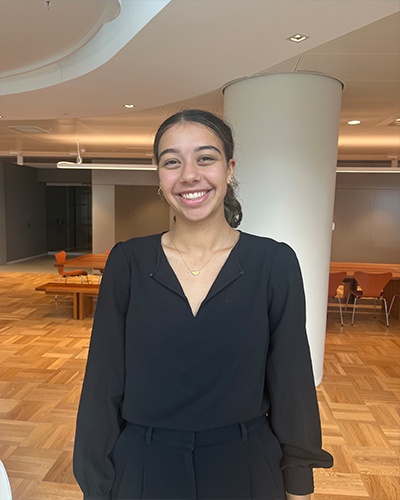 Meira Jackson - 1st Year Barrenjoey Cadet
University: UNSW
Course: Bachelor of Data Science and Decisions
The cadetship program at Barrenjoey has been an exciting and fulfilling experience that has provided me with the opportunity to acquire practical work experience in the financial services industry. The program has been a catalyst in helping me develop strong analytical and problem-solving skills, whilst also building confidence and leadership. One of the most rewarding experiences of being a cadet at Barrenjoey is that I am working alongside inspiring and successful individuals who are always ready to share their years of expertise.
While at high school at Brigidine College Randwick, I developed a strong passion for learning and continuously sought to broaden my understanding of the world. My involvement in numerous extracurricular activities and being the College Captain taught me the importance of effective time management, which has been instrumental in balancing my cadetship, university, social life and hobbies.
In addition, after undertaking Business Studies in Years 11-12, I discovered that I have a genuine interest in business strategy. A cadetship at Barrenjoey complements my interests and serves as an excellent opportunity to launch my career while pursuing my Bachelor of Data Science degree at UNSW.
What makes the experience at Barrenjoey unique is the team's commitment to ensuring that I am included, comfortable and involved in all aspects of the firm. They are flexible with my university timetable, enabling me to continue pursuing my interests such as performing in the UNSW orchestra!
If you are interested in gaining practical work experience, being challenged and meeting extraordinary people, I highly recommend applying for the cadetship position at Barrenjoey.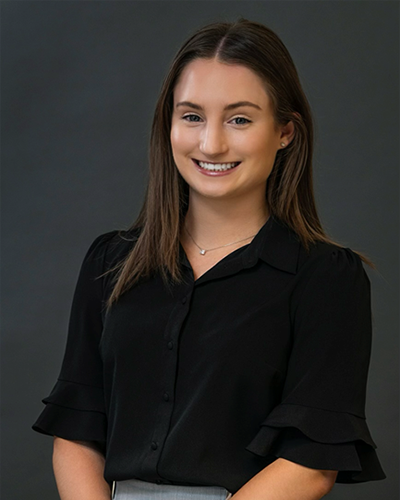 Khyla Maher - 2nd Year Barrenjoey Cadet
University: UNSW
Course: Bachelor of Commerce / Bachelor of Economics
I went to Caringbah Selective High School and thoroughly enjoyed studying Economics, Business Studies, and Maths Extension 2 for the HSC. These subjects sparked my passion for the financial services industry, prompting me to apply for a Business Cadetship.
I am currently in my second year of university, and I am studying a Bachelor of Commerce / Economics at UNSW. Although being a steep learning curve at first, I have quickly established a sustainable routine which allows me to work and study, while still maintaining time for other activities I enjoy doing, such as going to the gym, playing Oztag and socialising with friends. Barrenjoey has been incredibly facilitating and supportive in creating a flexible working arrangement which allows cadets to excel in all interests they choose to pursue.
Barrenjoey fosters a dynamic team environment with a welcoming presence and infectious passion. The opportunity to work so closely alongside such experienced, nimble, and skilful colleagues provides cadets with unparalleled insights into financial markets.
Since beginning the cadetship program at the start of 2022, I have worked within the Barrenjoey Equity Research team. I have had invaluable exposure to corporates, through conference calls and investor briefings, and have experienced increasing client interaction, which has been instrumental to my understanding of the data and key takeaways investors are interested in. As my knowledge of the industry has progressed, I have become actively involved in writing stock and sector reports, developing company models, and executing financial analysis. This high level of engagement has rapidly advanced my soft skills.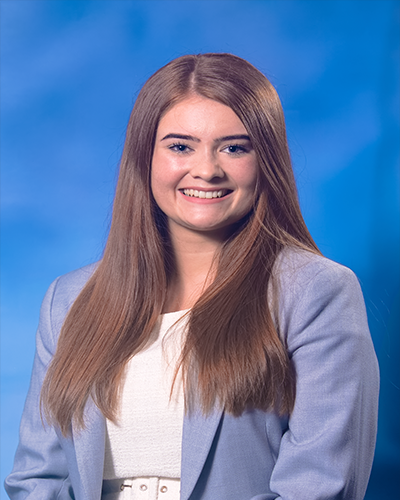 Nicola Willmette - 2nd Year UBS Cadet
University: UTS
Course: Bachelor of Business
Currently, I am undertaking a Bachelor of Business, majoring in Finance, at the University of Technology and will complete this degree in 2025.
I graduated from St Marys Senior High School in 2021, where my interests not only lay with Business Studies, but with Food Technology as well. When I expressed an interest in gaining industry experience in financial services, my school Careers Adviser recommended that I apply for a Business Cadetship. The combination of work with university study has been an extremely rewarding experience.
Fast-paced environments have always been where I thrive, so I am well-suited to the challenges of a cadetship at UBS. I am a member of the Equity Derivatives Team within Operations, working with high net worth clients and servicing their specified trades. This has given me exposure to the back of house processes that support Global Markets. UBS has a welcoming, successful culture, where everyone wants to provide support and to help you maximise your potential.
When I have free time outside my cadetship, I enjoy engaging with family and friends, as well as maintaining hobbies such as baking. These activities provide a reprieve from my cadetship. Through my experience balancing part-time work with HSC studies, I understood that my cadetship would be a major commitment. I have now developed the ability to effectively delegate time to university, work and personal imperatives, focusing on each in turn.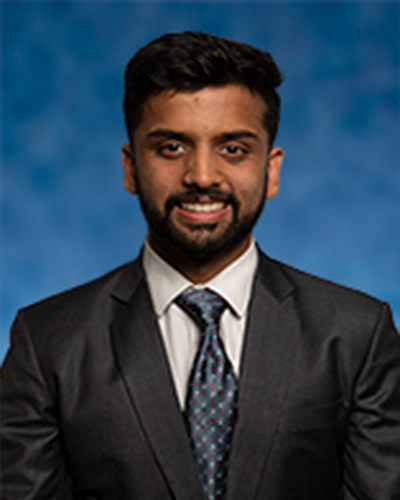 Vedant Virmani - 4th Year UBS Cadet
University: UNSW
Course: Bachelor of Commerce / Bachelor of Law
Hi, my name is Vedant Virmani, and I graduated from Normanhurst Boys High School in 2019. At school I really enjoyed studying Economics, Business Studies, English, and other languages.
I am currently in the 4th year of my cadetship, studying Commerce and Law at UNSW, and have worked both part-time and full-time at UBS while undertaking my studies. I started my career at UBS in Global Research, initially in their macro strategy team, and then I moved into the diversified financials and insurance stock coverage team. Currently, I am working in the industrials team in the Global Banking business.
My biggest gain from this cadetship has been the breadth of experiences that I have been able to enjoy. Throughout my cadetship, I have had the opportunity to delve deep into mergers & acquisitions and initial public offering processes from both a research and investment banking perspective. I have had exposure to some financial modelling, and I've even had to learn how to code and understand quantitative theory!
This wide range of experiences has helped me diversify my skill-set as an aspiring investment professional, whilst simultaneously increasing my understanding of what I want to do once I graduate from university. In aiming for a work/life balance, what's worked for me has been to embrace contrasting commitments. I am studying Law but continue to participate in cricket and martial arts. This split focus has enabled me to achieve the right balance.