Cadet Profiles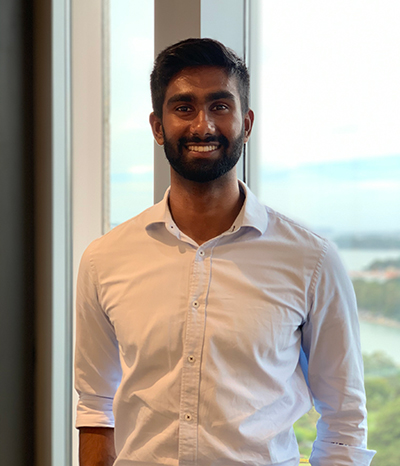 Varun Narayanan – 3rd Year UBS Cadet
University: University of Sydney
Course: Bachelor of Commerce (Finance, Financial Mathematics & Statistics) / Bachelor of Advanced Studies (Dalyell Scholar)
The intensity and pace of the financial services industry pointed me to the UBS cadetship program. Playing high pressure team sports, having a fascination with mathematics and participating in well-run leadership teams while at Sydney Boys High School led me to consider how the workforce could continue to offer such experiences. The UBS cadetship has not just fulfilled this personal drive but constantly provides opportunities to test myself and develop personal and professional skills.
I started my UBS cadetship with the Foreign Exchange (FX) Sales team on the trading floor. In the first two years of my cadetship, this friendly and talented group helped me to develop my foundational skills in organisation, in understanding FX markets, attending to fine detail and in business communication. On a day-to-day basis my activities included producing a daily summary of market movements and trends, data analysis to identify new strategies, opening new accounts to create more trading activity and assisting with trade idea generation.
A cadetship at UBS is flexible and after the second year, it offers the opportunity for rotation. I opted to rotate into the global industrials group within global banking at UBS. The global banking sector advises clients on financial decisions such as capital raising and mergers and acquisitions. This has allowed me to gain experience in another major function of the investment bank, broadening my scope and allowing me to further develop my skills.
A cadetship at UBS is not an easy endeavour. It requires a level of courage to manage the workload and expectations from university, work, friends, and family. But the team at UBS understands this and has offered me support and mentoring to make the most of my cadetship. My first two years as a cadet have been an exhilarating experience that I will continue to cherish. I greatly appreciate the opportunities this cadetship has unlocked for me at UBS and in the world of finance.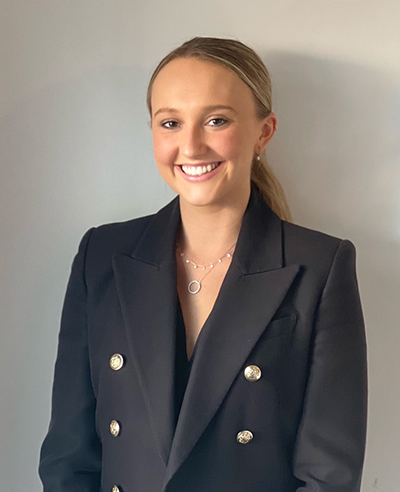 Olivia Clemson – 4th Year UBS Cadet
University: University of Sydney
Course: Bachelor of Commerce
I completed the International Baccalaureate (IB) Diploma at Kambala in 2018 and am currently in my final year of a Bachelor of Commerce at the University of Sydney, majoring in Finance and Economics.
Throughout high school I was always incredibly interested in Economics. I loved considering the consequences of various decisions on a range of stakeholders and enjoyed mapping out the effects that changes in one area of an economy could have on others. After a trip to the RBA in Year 12, I was drawn to a career in financial services and saw a cadetship at UBS as a great opportunity for gaining experience.
Since beginning my cadetship, I have worked as an Equities Research Analyst in the Insurance and Diversified Financials team for three years and recently transitioned into a graduate role in the Banks team. Our day typically involves a lot of Excel work where we use reported data to analyse the performance of companies within our coverage in order to make a prediction of their future performance and valuation.
I have thoroughly enjoyed working at UBS and in particular, I love its team culture. The cadetship has allowed me to gain significant soft-skills as well as leadership experience. I have developed strong communication and management skills which will prove invaluable to my future career.
Outside of work, I love to go to F45, to the beach, shopping, travelling and going out with my friends; all of which, I believe, are key to managing my work-life balance. I have developed strong time-management skills and like to use a diary and planners to keep up to date with all my tasks.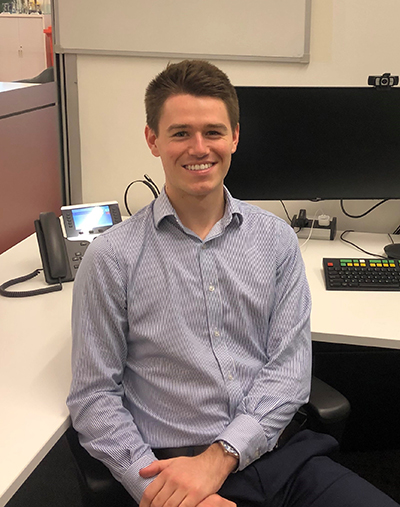 Bradley Thomson - 5th Year UBS Cadet
University: UNSW
Course: Bachelor of Commerce / Bachelor of Economics
I am in my final year of university, completing a Bachelor of Commerce (Finance) and Bachelor of Economics (Econometrics) at UNSW, and I am currently a fifth-year cadet at UBS.
During my time at UBS, I have been fortunate to work in a variety of different roles and with a range of inspiring people. I began in the Corporate Actions team in 2018 which served as an excellent platform to learn broadly about financial markets and their myriad components. At the end of 2018 I moved to Securities in middle office, primarily supporting our Equities and Delta One trading desks. Then, at the start of 2021, I joined the Equities Trading team, and have been thoroughly enjoying the exciting and fast-paced environment ever since.
In addition to this, UBS has an excellent workplace culture. After more than four years, I can confidently say that all managers are extremely supportive of a healthy work-uni-life balance. Cadets have access to flexible working arrangements that best suit their academic and extra-curricular endeavours. UBS also rewards initiative and curiosity and is genuinely a proponent of diversity and inclusion.
My strong interest in markets and business unfolded during my final years at Pennant Hills High School where I studied both Economics and Business Studies. I applied for the cadetship shortly after I realised that I wanted to turn my interest into a career and since then I have not looked back. The cadetship program has not only provided incredible opportunities and experience, it has also fostered some life-long friendships.
If you have an interest in business, and you are a curious person who enjoys challenge, I would strongly advise you to apply for this cadetship. You will be amazed at what it can offer you!