Cadet Profiles
Matt Tarlinton - 2nd year UBS Cadet
University: University of Technology Sydney
Course: Bachelor of Business
I am currently undertaking my second year of the UBS Cadetship program which has provided me with a fantastic insight into the world of financial markets through its extensive on the job learning and real-life responsibilities. Working alongside highly intellectual, driven colleagues has fostered a positive learning environment that has allowed me to develop personal and professional skills that I wasn't aware of before entering the workforce.
Every day is certainly different, and I have been fortunate enough to experience this within the Equity Derivatives settlements team of UBS Operations, learning the ins and outs of structured investment solutions for a range of investors. Having applied for the cadetship with no more than a strong interest in finance and markets, this particular team has provided an excellent platform for learning about the fundamentals of professional investing, as well as the complexities of financial derivatives.
I completed high-school at St Aloysius' College and had a particular interest in Modern History and Economics, as well as extra-curricular activities such as football and cricket. Leadership skills gained whilst serving as a Senior Prefect have held me in good stead, as a large emphasis is placed upon teamwork and collaboration across all aspects of work life at UBS.
Currently I am studying a Bachelor of Business at UTS, which offers an exciting and fast paced learning environment conducive to academic success. While the prospect of pairing work with university studies was daunting to begin with, UBS has been nothing but supportive and clearly recognises the academic component of the cadetship. I am also a member of UBS Touch Football and Futsal teams which are comprised of employees from across the bank and provide a wonderful social network. Outside of work, I have been able to play cricket and football socially on weekends, as well as pursuing my volunteering interests by travelling to Ecuador for three weeks earlier this year.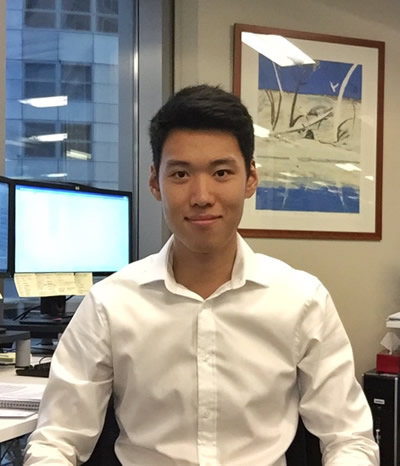 Patrick Hao - 3rd year UBS Cadet
University: University of Sydney
Course: Bachelor of Commerce/Bachelor of Laws
I am currently a third year cadet at UBS studying a Bachelor of Commerce and Bachelor of Laws at the University of Sydney. Having spent my first two years within the Client Services team in Asset Management, I have recently rotated into the Structured Beta and Indexing team.
Being able to work in the finance industry at a premier firm like UBS while undertaking my university studies has been an enriching experience for which I am very grateful. With such a wide gamut of businesses and divisions, the opportunities to learn and see new things at a dynamic firm like UBS are simply endless. Additionally, the practical experience I've gained from working has allowed me to fully understand and appreciate the application of university concepts to the real world.
I attended high school at The King's School where I undertook Mathematics, Business and science-related subjects for the HSC. I was also fortunate enough to participate in a wide array of extra-curricular activities such as swimming, mock trial, exchange, volunteering projects and various leadership roles. My hectic schedule in high school allowed me to develop time management and planning skills, which has subsequently helped me balance work and university studies.
The cadetship has been a great experience thanks to UBS's excellent work culture and environment. I would highly recommend this opportunity to any high school graduate who is keen to kick-start their career in business or finance.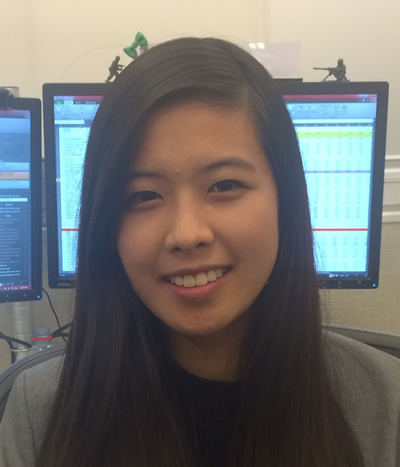 Alison Thai - 4th year UBS Cadet
University: University of New South Wales
Course: Bachelor of Commerce/Bachelor of Laws
I am in my final year of the UBS Cadetship program and my Commerce degree at UNSW. I've had an amazing experience so far, developing my critical-thinking and analytical skills, as well as meeting great individuals along the way.
I've been working in Equity Research for the majority of my time at UBS. When people think of 'Research', they picture long hours sitting at a desk, however, my experience has been much more than that. Quite a large portion of our time requires speaking and meeting clients to pitch stock ideas, as well as meeting senior management teams of ASX companies. The latter would probably be my favourite part of the job as I have had the opportunity to meet some of the most inspirational individuals in Australia. I've also been fortunate enough to go on many business trips, both domestic and offshore, to visit company sites, where I've been able to learn about the operations of many businesses.
This year, I've moved into the Chemicals, Packaging & Steel team (previously I was in Healthcare). It has been quite a dramatic change for me, given the cyclical nature of these sectors.
In terms of study, balancing university and work has been quite a challenge. Nonetheless, I've maintained full-time work hours throughout the whole program which has been character-building and rewarding. In my free time, I like to attend yoga classes and train at the gym - a great way to offload stress.
Previously, I attended Hornsby Girls High School, where I participated in a range of school committees and different leadership roles. I applied for the cadetship due to my interest in finance and love for numbers. The program has been extremely enjoyable (in a challenging way), and I would highly recommend it to any students who are interested in Finance.