Cadet Profiles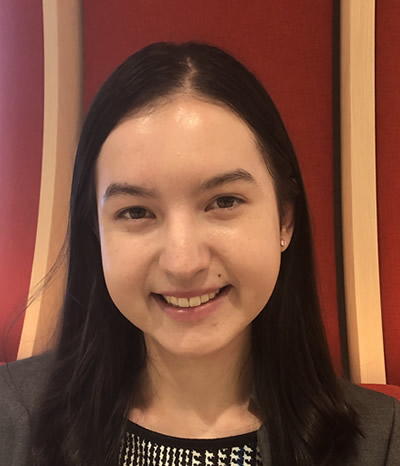 Ashley Ball - 2nd Year UBS Cadet
University: UNSW
Course: Bachelor of Commerce
I am in my second year of the UBS Cadetship Program and am undertaking a Bachelor of Commerce at UNSW.
In my first year I worked in the Client Onboarding team within Operations, and have recently rotated into the Prime Brokerage Transitions team. These teams have allowed me to gain a vast insight into the operations of a global investment bank, including knowledge of the front-to-back account set-up processes and how different teams and business functions interact.
I attended high-school at Danebank where I developed a strong interest in Business Studies and Economics, and a creative passion for Textiles & Design. Throughout Year 12, I balanced study with extra-curricular activities such as Netball, Duke of Edinburgh Gold and Grade 8 Piano as well as completing a Textiles major work. Adopting a routine in order to balance these commitments allowed me to build time management skills which have been vital during the Cadetship where time must be effectively managed between university studies and work. Whilst challenging, the combination of study and work has been a rewarding experience, and I have been supported by fellow cadets and colleagues along the way.
I am enjoying the dynamic of working with experienced colleagues who value the input of cadets and are always willing to share their career background and knowledge.
I applied for the UBS Cadetship due to a keen interest in the financial services industry, and feel that the Program's many learning opportunities and unique experiences have already provided further career direction and essential skills that will equip me well for my working life after university.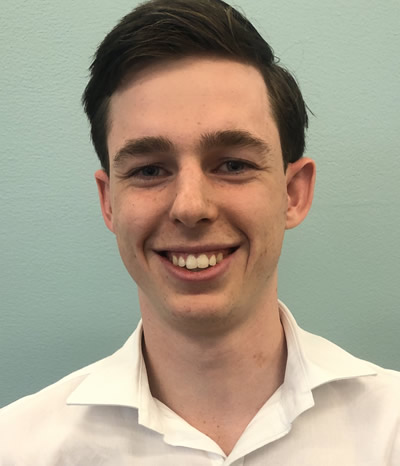 Luke Oslington - 2nd Year UBS Cadet
University: UNSW
Course: Bachelor of Commerce/Bachelor of Science (Computer Science)
I am currently undertaking my second year of the UBS Cadetship Program whilst studying a combined Bachelor of Commerce / Bachelor of Science (Computer Science) at UNSW. I'm an avid book reader who loves puzzles, sport and the beach.
I attended high school at The King's School where I developed a passion for problem-solving, studying Mathematics Extension 2, Physics and Engineering for the HSC. The time management skills I developed balancing extra-curricular involvements in music, rowing, football, leadership and Gold Duke of Edinburgh have been valuable during the cadetship where I need to complete work and university deadlines. I also need to find time to be involved in sporting teams with my friends.
At UBS I am working in the Technology team within Operations, where I have been exposed to a global investment bank's front to back business flow from clients to settlement, particularly for the Australian cash equities market. I have had a diverse set of responsibilities, ranging from developing robots to automating operations processes, analysing business systems, designing data visualisations and developing applications. I have also had the opportunity to explore innovative technologies such as distributed ledgers and smart contracts, the cloud and containerisation tools. This exposure has allowed me to extend the scope of my university studies.
Despite initially having little understanding of finance, I applied for a cadetship due to my interest in trading and technology. Since then, I have found colleagues welcoming and experienced, and I am grateful for the opportunities my cadetship has given me to grow both personally and professionally.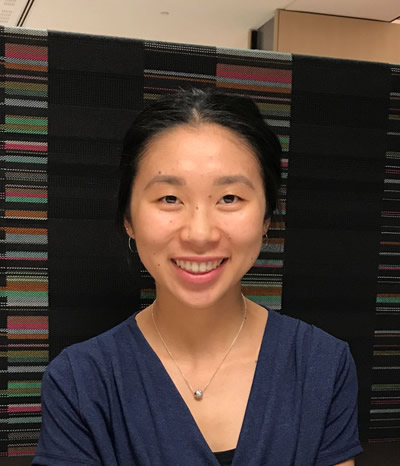 Madeleine Kwong - 4th Year UBS Cadet
University: UNSW
Course: Bachelor of Commerce/Bachelor of Science (Computer Science)
I'm studying Commerce at UNSW and am now in my fourth year of the Cadetship Program at UBS.
I went to North Sydney Girls High School and during my final year maintained my interests in netball, umpiring and blogging whilst completing my studies. I have always been interested in economics and financial markets and was drawn to the cadetship because it offered me the opportunity to explore these interests.
My first two years were spent in the Equity Derivatives Operations team and at the start of my third year I was fortunate enough to travel to Hong Kong for two months to work in the Middle Office Risk and Control team, which was an extremely enriching experience. I'm currently working in the Equity Derivatives Structuring team within the Equities Business.
Starting work in a corporate environment straight out of high school was a big learning curve. Skills like teamwork, time management and organisation that I developed during my time as a prefect have helped me juggle the demands of work and study and maintain a sustainable work/life balance while working at UBS. My managers have always been supportive of my studies and outside of work I've continued playing netball socially.
It's hard to summarise all of the invaluable things that I've gained from the cadetship so far. I am incredibly lucky to be able to work alongside and learn from highly experienced colleagues, combine study with real-life work experience and develop soft skills that I will no doubt be able to utilise for the rest of my career.