Cadet Profiles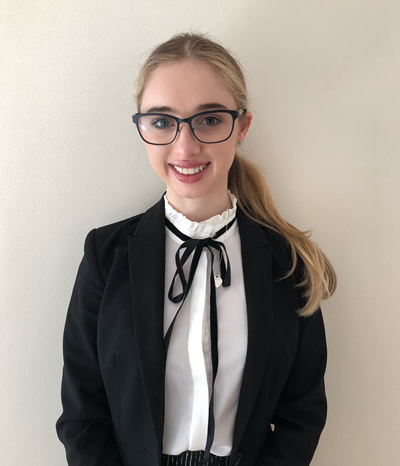 Isabella Boulos - 2nd Year UBS Cadet
University: University of Sydney
Course: Bachelor of Commerce
I am currently in my second year of the UBS Cadetship Program which has been an enriching and rewarding experience. Throughout my time at the firm I've worked in the Prime Broking team alongside supportive colleagues who have shared a wealth of knowledge and experience. Being able to work in the financial industry at such a dynamic firm has allowed me to develop skills that will shape my career trajectory, and I am very grateful for this.
I attended high school at Santa Sabina College where I developed a keen interest in Mathematics and Economics. My involvement in co-curricular activities such as St Vincent's Night Patrol and my role as a College Prefect provided an opportunity to develop my leadership skills. Such aptitudes have proved to be integral when collaborating within my team at UBS, where a large emphasis is placed on teamwork and networking.
Currently I am studying a Bachelor of Commerce at the University of Sydney. Studying and working simultaneously has challenged me to apply business theory to real world experience. Whilst I was initially apprehensive about how I would achieve a balance between work commitments and study, this experience has encouraged me to develop my time management skills effectively.
The Cadetship Program offers a unique experience to grow both personally and professionally at a firm with a global reach and it provides an abundance of opportunities. I recommend it highly to any student who has a passion for, or interest in, financial services.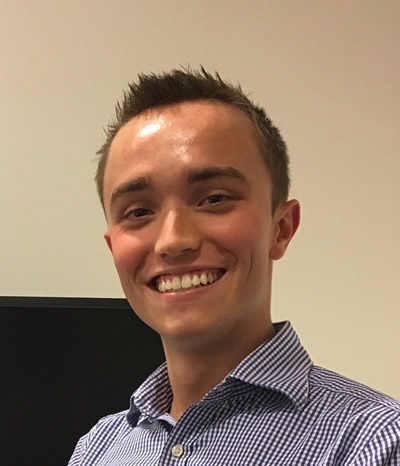 Otis Bateman - 3rd Year UBS Cadet
University: UNSW
Course: Bachelor of Economics
I am in my third year of work at UBS and a Bachelor of Economics at UNSW. I work in the Foreign Exchange, Rates and Credit (FRC) sales team, where I have been during the whole cadetship program.
The team in FRC have given me responsibility for certain parts of the job, including the on-boarding of new clients, developing monthly reports, and creating market comments. All-the-while, I have been surrounded by highly intelligent individuals in a successful team, allowing me to learn so much about financial markets. This opportunity has placed me in a high-pressure environment at an early age. Strangely, this has sold me on a long term career in finance!
Balancing full-time, real-world work experience with study at university is tough. Finding the right combination of work and uni is something that I continue to work on: time management and planning skills are essential for a cadet. UBS has been extremely supportive of my university studies, with my manager understanding how important it is to get good marks in my degree and being happy to give me time off work to attend class.
I went to High School at Redlands, and studied the International Baccalaureate. The IB was extremely challenging, as I took six diverse subjects along with Theory of Knowledge, an Extended Essay and multiple service activities. Although nothing can quite prepare you for the cadetship, completing the IB whilst balancing my commitments as the Prefect in charge of Service put me in a good position going into the program.
When I applied for the cadetship, I didn't have much of an idea about what I would do in my career, but from the program I have learned so much about the finance industry, and business in general. I've been lucky to find an area that suits my interests so early in my career, but I think the exposure that the cadetship gives you to working life is so valuable and really sets you up perfectly for life after university.
Matt Tarlinton - 4th Year UBS Cadet
University: UNSW
Course: Bachelor of Commerce
I am currently undertaking my fourth and final year of the UBS Cadetship Program, which has been a wonderful learning experience. Over the course of my cadetship I have worked within the Equity Derivatives settlements team in Operations as well as the Derivatives Structuring team in the Equities business. This has allowed me to gain a perspective on how products and instruments flow from front to back i.e. execution to settlement, and to interact with colleagues in a wide variety of roles, such as Sales, Trading, Structuring and Trade Support.
In both roles I have had the chance to work alongside senior colleagues with upwards of 20 years experience at UBS or in the financial markets generally. Daily interactions with such experienced colleagues across UBS have taught me valuable lessons and furthered my professional development greatly. On the flipside, it has been wonderful to see the younger cohorts of cadets join UBS and embark on their own professional journeys. The cadet community is now well established and colleagues throughout the organisation recognise and appreciate our contribution to the positive culture at UBS.
I completed high-school at St Aloysius' College in 2014 and held a particular interest in Modern History and Economics, as well as extra-curricular activities such as football and cricket. Leadership skills gained whilst serving as a Senior Prefect have held me in good stead, as a large emphasis is placed upon teamwork and collaboration across all aspects of working at UBS.
Having completed my first two years of university at UTS, I transferred to a Bachelor of Commerce at UNSW in 2017 and will complete my degree there. As the Cadetship has progressed, I have managed to establish effective routines that have assisted with pairing work and university studies, and I look forward to completing my degree in the next 12 months. UBS has remained supportive of my studies, which has helped me to apply myself both at work and in the classroom. Externally, I have managed to keep up my participation in social cricket and football teams with school friends, providing a fantastic opportunity to catch up week in and week out.