The Companies

About Us
Technology is changing the customer banking experience more rapidly than ever before. Are you the type of person who wants to keep up and keep innovating? Our 10,000 strong Technology team is the bedrock of Westpac Group, enabling it to continue delighting customers through our innovative thinking and creative solutions.
As one of the most dynamic and exciting areas of our business, we represent the way forward for Westpac Group and how people experience our brand. The innovation, energy and talent of our team will build and evolve the tools to help our customers manage and plan their financial security. Join us in our vision to become one of the world's leading service companies.
We believe in building career pathways for our Cadets and providing a learning experience that will kick-start their Technology career. We want to open doors for you with exposure to project management, business analysis, process re-engineering, change management and data mining and modelling.

Still hungry?
When you join the Westpac Group Technology Cadet Program, you are in charge of your career. Choose rotations which interest you, build your networks with our well-respected leaders and mentors or take up a unique opportunity to spend six months in a different part of the bank. The program is really what you make of it!
We are on a journey to change the banking experience, so be a part of it and join Westpac Group Technology!

Cadetship placements

Technology Cadets will spend six months of the year at university and six months working full-time in our business. During a work placement, most Cadets opt to complete one or two subjects at university simultaneously, making use of the flexibility offered at Westpac. On each rotation, cadets will get to experience a different role and team, which is a great way to build their experience and grow their network. Past cadets have found themselves working on projects like:
Working on a multimillion dollar project building BT's next 'wealth platform';. This includes working with cutting-edge technologies and approaches to project management.
Providing a tablet-optimized mobile banking solution to the bank's Android-device as part of Westpac's mobile banking service. This is particularly valuable as tablet ownership statistics show Android use improving.
Skills You'll Learn
Project management and business analysis
Software architecture and engineering
Design, development and deployment
Reporting and analysis
Coding techniques
Agile and waterfall methodology
Security and risk prevention
Problem resolution
Networking and professional conduct
Collaboration techniques
Career Prospects

Following your Graduate program, you will further develop your career in one of the following areas:
Project Management
Business Analysis
Architecture and Design
Engineering
Information Security
Systems Management
Infrastructure
http://www.westpac.com.au/about-westpac
---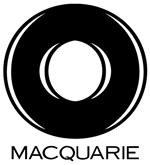 About us

At Macquarie, Technology is significantly changing the way we do business and is continuing to drive innovation at an unprecedented rate. With the emergence of new businesses and new challenges comes the need for new technology to enable the entrepreneurial enterprise. Our Technology division is comprised of passionate staff from backgrounds in IT, software engineering, data science, and various technology related degrees. With over 3,690 staff located in more than 20 countries, we have a significant impact on the way Macquarie operates by ensuring that all business areas can deliver fast and reliable services to their clients.

As one of our cadets, you will be joining a challenging and exciting part of our business that works closely with disruptive technology and leading digital trends. You will be helping to grow our digital and technology capabilities in order to create new products and experiences for our clients. All of our cadets are challenged to take ownership of their career and develop new skills while working alongside our industry experts. We are bold. We are collaborative. We want to help you build your career.
About you

We are looking for High School students who share our drive for innovation, ideas and excellence. Do you have a passion for technology that extends beyond the classroom? Are you looking for an opportunity to be challenged, to work with new and emerging technologies and to build your career? If so, we strongly encourage you to apply for our cadetship program and set yourself up for a successful career.
Cadetship Program

We believe that successful graduates are those who are able to combine academic excellence with real work experience. As a Technology Cadet, you will be undertaking full time study in Semester 1 and working full time in the second half of the year. You will be able to choose 3 different 6 - month rotations and gain invaluable work experience across a number of different fields before you even graduate. Furthermore, you will be able to develop professional connections that will assist you during your cadetship and may also assist you in growing a successful career thereafter.
Career Opportunities
Business Analyst/ Project Manager
Data Scientist/ Technologist
Computer Programmer/ Software Engineer
Penetration tester/Systems Analyst
DevOps/ Design Architect