The Companies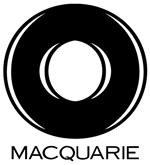 About us

At Macquarie, Technology is significantly changing the way we do business and is continuing to drive innovation at an unprecedented rate. With the emergence of new businesses and new challenges comes the need for new technology to enable the entrepreneurial enterprise. Our Technology division is comprised of passionate staff from backgrounds in IT, software engineering, data science, and various technology related degrees. With over 3,690 staff located in more than 20 countries, we have a significant impact on the way Macquarie operates by ensuring that all business areas can deliver fast and reliable services to their clients.

As one of our cadets, you will be joining a challenging and exciting part of our business that works closely with disruptive technology and leading digital trends. You will be helping to grow our digital and technology capabilities in order to create new products and experiences for our clients. All of our cadets are challenged to take ownership of their career and develop new skills while working alongside our industry experts. We are bold. We are collaborative. We want to help you build your career.
About you

We are looking for High School students who share our drive for innovation, ideas and excellence. Do you have a passion for technology that extends beyond the classroom? Are you looking for an opportunity to be challenged, to work with new and emerging technologies and to build your career? If so, we strongly encourage you to apply for our cadetship program and set yourself up for a successful career.
Cadetship Program

We believe that successful graduates are those who are able to combine academic excellence with real work experience. In your first year as a Technology Cadet, you will be undertaking full time study in Semester 1 and working full time in the second half of the year. You will be able to choose 3 different 6 - month rotations and gain invaluable work experience across a number of different fields before you even graduate. Furthermore, you will be able to develop professional connections that will assist you during your cadetship and may also assist you in growing a successful career thereafter.
Career Opportunities
Business Analyst/ Project Manager
Data Scientist/ Technologist
Computer Programmer/ Software Engineer
Penetration tester/Systems Analyst
DevOps/ Design Architect
---


Innovators Wanted.
Cubic Transportation Systems is a leading integrator of payment and information solutions and related services for intelligent travel applications. For nearly half a century, Cubic's ideas and innovations have helped revolutionise the transport industry. Cubic has delivered transport fare collection systems to over 450 operators including 20 regional back office systems and traffic and transport management systems for major cities and regions on four continents. Cubic is committed to Getting you there. Smarter.™ Why not have a look at our video: https://vimeo.com/179830774
Today in Australia, more than 16 million public transport trips are taken every week using Cubic's smart card ticketing systems – 13 million with the Opal card in NSW and 3 million with the go card in south east Queensland.
Globally, nearly 10 billion rides every year are taken using Cubic systems and we provide over 60% of public transport rides in the U.K., Australia and North America. Our customers trust us to provide the technology needed for their passengers to move freely and easily across their networks. Whether it's London's Oyster, Sydney's Opal, Brisbane's go card, or in the transport management centres, Cubic's solutions keep the transport network moving with state-of-the-art IT systems operating 24x7x365.
As an Engineering Cadet at Cubic, you will have the opportunity to challenge perceptions, learn new skills, build knowledge and achieve your goals. You will be engaged in the development, delivery and support of solutions for intelligent travel applications with a global leader. At Cubic you will supplement your academic studies with hands on experience that will enhance your learning potential and provide you with an excellent foundation for your career development.