Cadet Profiles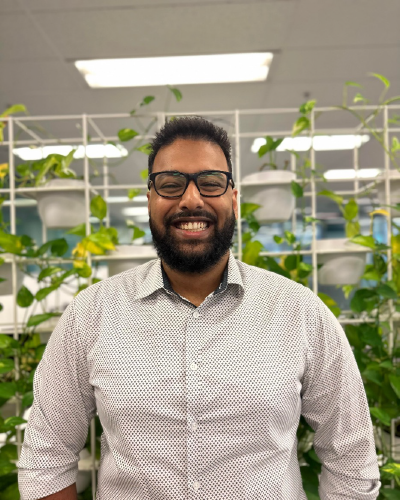 Raymond Singh - 5th Year UBS Technology Cadet
University: UNSW
Course: Bachelor of Science (Computer Science) / Bachelor of Commerce
My cadetship in Technology at UBS has offered me a unique opportunity to gain valuable knowledge and skills in the fast-paced and ever-evolving world of finance and technology. During my time at UBS, I've gained extensive technical knowledge in areas such as software development, database management and system architecture design.
Some notable projects I've worked on include:
Managing tasks in preparation for the New Zealand Stock Exchange system upgrade
Application preparation for the Australian Stock Exchange system refresh and the CHI-X Australia to Cboe Australia migration
Analysing and coordinating migration of the internal post-trade settlement platform
Organising the migration of multiple applications in a data centre migration
The culture at UBS embraces professionalism, respect and innovation. UBS is committed to creating an inclusive and supportive environment where employees can thrive and grow - so important to a cadet. From the top down, UBS values learning, communication and transparency. And you are always encouraged to ask questions and seek feedback.
I use Trello to manage my time; it works as a virtual diary. At the beginning of each university term, I try to identify as many of the deadlines as possible, so that I know when my busy university periods will be. Where I can't find a date, I put a placeholder in and update accordingly. I use timeboxing to effectively manage my study, and this enables efficiency at university and at work.
Outside of work, I enjoy catching up with friends and taking every opportunity to find new places to eat whilst travelling around NSW!